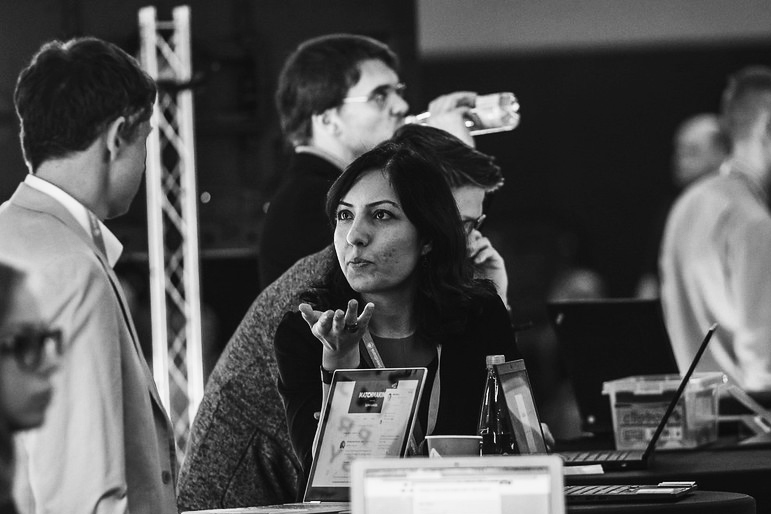 Executive Program
This year, sTARTUp Day is providing executives curated content that's practical as well as timely.
While the stage program is focusing on cybersecurity and advanced analytics in manufacturing, we are also treating the Executive ticket holders with exclusive seminars on digitalization, change management, and creativity.


Read more about the stage program and the seminars and see all the speakers
here
.
30th January 2020 – Presentations
Advanced Analytics in Manufacturing



Given the sheer number and complexity of production activities that influence yield, manufacturers need a more granular approach to diagnosing and correcting process flaws. Advanced analytics involving big data provides just that.


Cybersecurity – How Not to Lose Millions
Wherever there is a lot to lose, cybersecurity must be a priority. Imagine a competitor releasing your prototype for a rip off price only a few weeks before you were planning to go public. Your investment in research and development would go to waste.



31st January 2020 – Seminars
Managing Design and Creativity – A Practical Exercise on Taming the Untamable
Design-lead business is marvelous and all, but how to turn your business into a design-enhanced success story? Let's take a hands-dirty look at a couple of practical techniques and methods!
Business Management Digitalization and Business Management Culture
We will discuss how business management as such could be digitalized. How can managers be more efficient by using digital tools? How can digitalization help with improving business management culture?
Whose Responsibility is Cybersecurity?
How to define the relationship between organizations' business objectives and cybersecurity? What does the management need to know about cybersecurity? How to find the most valuable fragments of your business and identify the threats affecting them? During the seminar, we'll discuss these problems and the patterns of cyber incidents as well as defense measures to be used.
How Can Change Management Support Growth?
Change management is focusing on the people side of change in the organization. It can be utilized to ensure your whole team is embracing the new direction — whether you're fixing problems, responding to market trends, or taking advantage of new opportunities.
Read more about the stage program and the seminars and see all the speakers here.
Powered by:
Tartu Ärinõuandla & University of Tartu Institute of Computer Science