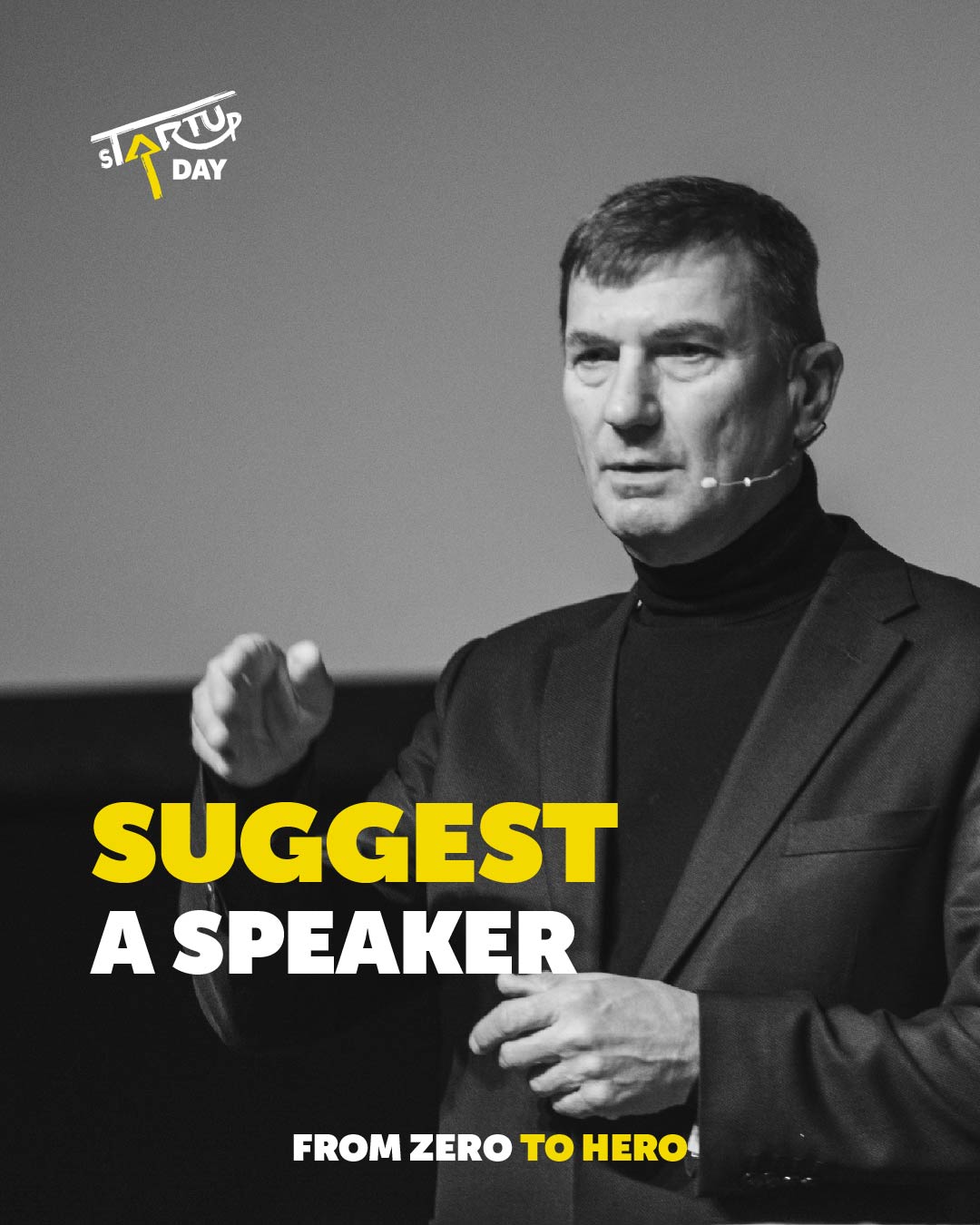 Call For Heroes – Suggest a Speaker For sTARTUp Day
Summer is almost over, which means that the sTARTUp Day team is back in the office and busy organizing the next festival. A lot of exciting news is coming soon but at the moment we are focusing on putting together the most impressive speaker list to date.
Do you know someone who deserves to be in the spotlight to share their stories on the sTARTUp Day stage, or do you belong there yourself? Regardless of their nationality, background and position, we're looking for the most bright-eyed people with entrepreneurship coded into their DNA. We're looking for people who have a story to tell about beginning from zero, f*ck up stories, hero stories, and anything else you can think of.
It doesn't matter whether they work in a startup or in a huge corporation as long as long as they have a startup mindset: the courage to risk, fail, learn and begin from scratch. We want to hear about both success and failure because after all, everyone fails, but the important thing is getting back up on your feet, how you come out of it and what you learn from the experience.
Speakers of sTARTUp Day
The speakers of sTARTUp Day are the people who bring our event's program to life. They are inspiring, brave, energetic, entrepreneurial and most importantly, they are the ones who help create a community vibe. Our speakers have a startup mindset and fall anywhere on a scale of zero to hero.
Our past speakers include the first and only Swedish astronaut Christer Fuglesang, Bolt co-founder Oliver Leisalu, entrepreneur Peter Vesterbacka, Gigster founder Roger Dickey as well as marketing guru Marc Sands, and many many more.
If you recognize yourself or someone you know in the description above, or do you want to hear a particular person's stories about this year's topics, let us know!
PS! Early Bird tickets are on sale until September 20, so make sure you get your tickets before the prices go up. Grab yours
HERE
.